Tech
This Week in Apps: Google Goes Visual, Twitter Copies TikTok, OG App Drama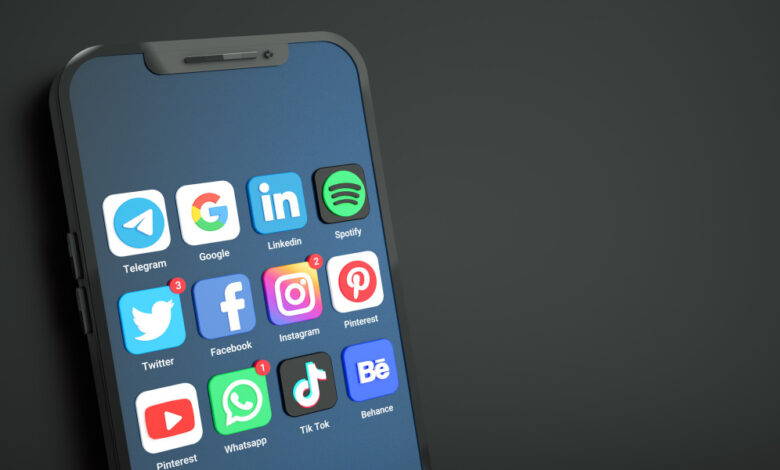 Welcome back to This Week in Apps, the weekly TechCrunch series that recaps the latest in mobile OS news, mobile applications and the overall app economy.
Global app spending reached $65 billion in the first half of 2022, up only slightly from the $64.4 billion during the same period in 2021, as hypergrowth fueled by the pandemic has diminished. But overall, the app economy is continuing to grow, having produced a record number of downloads and consumer spending across both the iOS and Google Play stores combined in 2021, according to the latest year-end reports. Global spending across iOS and Google Play last year was $133 billion, and consumers downloaded 143.6 billion apps.
This Week in Apps offers a way to keep up with this fast-moving industry in one place with the latest from the world of apps, including news, updates, startup fundings, mergers and acquisitions, and much more
Top Stories
So we're just TikTok-ing all the things now
The TikTok-ification of today's web is nearly overwhelming. Already we've seen top social apps like Instagram, Snapchat and YouTube clone the vertical feed format in their own apps. And it seems not a day goes by when some other app announces its own TikTok-like feed has arrived. This week, it was the NBA app that added a vertical video feed of sports content, for some reason, while Twitter announced the introduction of a TikTok-inspired feed for watching videos on its app.
It's all starting to get a little ridiculous, isn't it?
Still, there's something more going on here, it seems.
This isn't just about adopting a new format — as apps did when Stories became popular, for example. What's really happening is that there's a broader shift in how younger people are using the web, and apps are rushing to adapt. Younger users are looking for more immersive content, visual experiences and easy access to information through intuitive user interfaces that allow for fast scrolling or simple navigation.
Throwing a TikTok feed into an app is a quick way to address these users' unique interests, but they're certainly not the only way.
Google Goes Visual
Google, to its credit, has identified this shift as a threat to its core business. It understands that the days when people taught themselves how to use Boolean operators to narrow search results, then clicked back and forth through dozens of blue links, are now behind us.
At an event this week, Google introduced how it's revamping its products as a result of these behavioral changes, starting with Google Search and Maps.
One of the most notable updates is how Google now plans to redesign Google Search for the TikTok generation.
Instead of starting with a list of links, some Google searches will return highly visual results, where pieces of information are presented in colorful cards alongside other imagery and videos — including both YouTube content and TikToks. For instance, if you search for a place, you might see maps and directions, weather, photos, and snippets from Wikipedia all placed in boxes at the top of the search results. And all this could be interspersed with creator-based content that shows off famous landmarks, sights, tourist attractions, places to dine, and other ideas.
The changes follow Google's recent acknowledgment that it had been losing younger users to apps like Instagram and TikTok for some types of searches. This is its attempt to bring those users back to its search engine instead.
The idea now is that you wouldn't just come to Google to be informed, but to also discover and be inspired — much like you do on social video apps.
The company will cater to users' interest in visual content in other ways as well, including with shopping searches, where it will integrate more 3D imagery, allow users to browse through "shoppable looks" where they can buy outfits, not locate individual pieces, and have their experiences customized to their own interests in terms of product categories and favorite brands.
Tech Crunch