Uncategorized
Study Finds Amazon Workers Sustain Serious Injuries at Double the Rate of Other Warehouses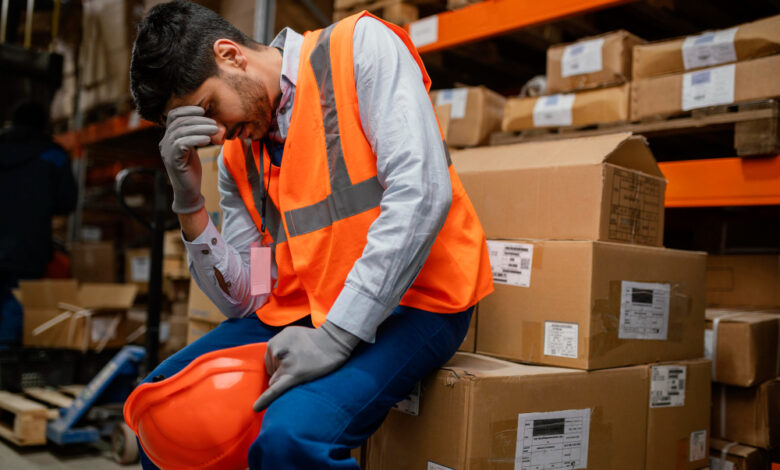 Amazon warehouses have double the serious injury rate compared to other similar facilities, according to a report by the Strategic Organizing Center, based on Occupational Safety and Health Administration data. In 2022, 6.6 serious injuries occurred for every 100 Amazon workers, compared to an average of 3.2 for other warehouses. While Amazon's serious injury rate fell by 3% between 2021 and 2022, the total number of injuries rose. The report claims Amazon has not made progress on injuries or serious injuries between 2017 and 2022.
According to a report from the union coalition Strategic Organizing Center (SOC), Amazon's warehouses are a more dangerous place to work than comparable facilities. The report suggests that Amazon has not made meaningful progress on its total rate of injuries or serious injuries between 2017 and 2022, the six-year period for which it has data.
The report relies on data submitted by Amazon to the Occupational Safety and Health Administration (OSHA). In 2022, there were 6.6 serious injuries for every 100 Amazon workers, compared to 3.2 serious injuries for every 100 workers in all non-Amazon warehouses.
Although Amazon's serious injury rate fell by around 3% between 2021 and 2022, its overall injury rate increased. Amazon reported 39,000 total injuries at its U.S. facilities in 2022, up from 38,300 total injuries in 2021.
The data suggests that injuries experienced by workers at the company are more frequent and severe than those of other warehouse workers, according to SOC. In 2022, Amazon was responsible for more than half of all serious injuries in the warehouse industry, despite only making up 36% of its workforce.
Amazon spokesperson Kelly Nantel rejected the report's findings, stating that they "paint an inaccurate picture." Nantel claimed that the company's lost time incident rate, which measures the number of incidents that require workers to take time off, is below the warehousing industry average.
Labor advocates have criticized Amazon's workplace safety record, pointing to the company's productivity demands and the strenuous nature of the job as a catalyst behind the high injury rates. Employees continue to push for better workplace conditions, and several states have passed laws taking aim at Amazon's work quotas.
Amazon's Workplace Safety Record
Amazon's workplace safety record has come under scrutiny from regulators and worker advocacy groups. Federal inspectors have repeatedly fined the company for various safety violations at several facilities.
OSHA cited Amazon at six of its warehouses for failing to report workplace injuries and exposing workers to ergonomic hazards. Those citations followed inspections by the U.S. Attorney's Office for the Southern District of New York at multiple sites, and the office's probe is ongoing.
In March 2021, the state of Washington's Department of Labor and Industries cited Amazon's flagship facility in Kent, Washington, over unsafe work practices. The agency found that many Amazon jobs involve "repetitive motions, lifting, carrying, twisting, and other physical work," and said workers are required to perform these tasks "at such a fast pace that it increases the risk of injury."
Amazon has appealed the fines and in October filed a lawsuit against the agency, asking a judge to set aside the orders to reduce hazards on the grounds that they violate the due process protections under the 14th Amendment.
In addition to fines and citations, Amazon is facing investigations into its workplace safety practices. The SDNY, a division of the Department of Justice, is investigating whether Amazon made "false representations" to lenders about its workplace safety record to obtain credit. Amazon has said it will appeal the OSHA citations, and it also disagrees with the SDNY's allegations.
Amazon's Response
Amazon has previously defended its safety record, and it says it plans to invest $550 million in safety initiatives in 2023, after spending roughly $1 billion on improving safety between 2019 and 2022.
Amazon founder Jeff Bezos pledged in 2021 to make the company "Earth's Best Employer" and "Earth's Safest Place to Work." Shortly afterward, Amazon rolled out Working Well, a series of programs designed to prevent workplace injuries in its warehouses by encouraging stretching and healthy eating habits.