Uncategorized
Tech Global Spending on Mobile Games Falls 5% as High Inflation Causes Market to Cool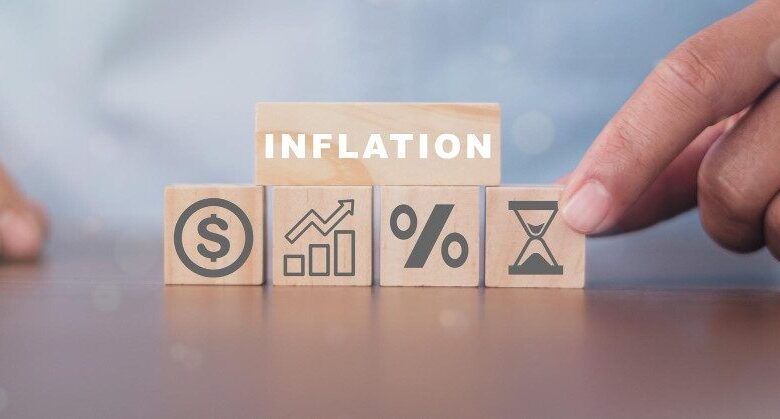 Spending on mobile games declined last year as consumers got more frugal with their purchasing decisions in response to rising inflation, according to a report from app analytics firm Data.ai.
Mobile game spending fell 5% globally in 2022, to $110 billion, Data.ai, which was formerly known as App Annie, said in its "State of Mobile" report Wednesday. The report also looks at the broader state of sectors like mobile ads, retail and social media apps.
Nevertheless, first-time installs of mobile titles rose 8% to a record 90 billion, with so-called "hypercasual" titles leading the gains.
"We are seeing this major theme emerge of people being more price sensitive and financially more conservative," Lexi Sydow, head of insights at Data.ai, told CNBC, adding that the "biggest hit" to spending on apps was in gaming.
Faced with economic headwinds such as higher prices and borrowing costs, people are cutting back on discretionary purchases. Gaming especially has come under pressure.
Global sales of games and services, including console and PC games, were expected to contract 1.2% year-on-year to $188 billion in 2022, according to a July research note from market data firm Ampere Analysis.
In recent years, growth in mobile gaming has been the dominant story in the games industry, with major publishers making big bets on mobile game developers.
Early last year, Take-Two bought mobile gaming firm Zynga for $12.7 billion. In 2016, the maker of Candy Crush Saga, King, was purchased by Activision Blizzard for $5.9 billion. U.S. tech giant Microsoft, meanwhile, is banking on continued growth in mobile gaming with its proposed $69 billion takeover of Activision Blizzard.
That growth has been challenged lately by a number of macroeconomic headwinds, however, including a rise in the cost of living and higher interest rates.
In 2020, Microsoft and Sony launched their respective next-generation gaming consoles, giving mobile more competition.
Last year also saw a return to in-person activities and a normalization of travel rules from the height of the Covid-19 pandemic in 2020, when much of the world was hunkering down at home.
Non-gaming apps proved more resilient in 2022, according to Data.ai's research, with the value of purchases in such apps rising 6% year-over-year to $58 billion. The growth was driven mainly by subscriptions and in-app purchases in streaming platforms, dating apps and short-form video services like TikTok.
Downloads of non-gaming apps grew 13% from the previous year, to 165 billion.
That did little to offset the slump in mobile game spending, however, with spending across app stores slipping 2% to $167 billion. The figures include installs on third-party Android marketplaces in China, where Google's official Play app store is banned.
The market faces further headwinds in 2023, with recently introduced privacy measures from Apple expected to place greater strain on app makers.
Apple launched its App Tracking Transparency feature, which gives users a prompt asking whether they wish to be targeted by advertisers, in 2021.
Data.ai expects global app spend on games specifically to drop a further 3% to $107 billion this year as a result of decreased disposable income and changes to privacy.
Google plans to adopt privacy curbs similar to Apple's that would limit tracking across Android apps.
"With limitations on your targeting capabilities from an advertiser standpoint, it becomes harder to attract the big whales who spend the most in games," Sydow explained.
The changes spell trouble for Meta, owner of the Facebook and Instagram social media platforms. Meta Chief Financial Officer David Wehner warned previously that Apple's ATT could decrease its 2022 sales by $10 billion. The company made most of its $117.9 billion revenue in 2021 from advertising sales.
Meta faces tense competition from rival firm TikTok. The Chinese-owned short video app last year reached $6 billion in overall lifetime spending and is only the second non-game app to achieve that milestone after Tinder, according to Data.ai.
Sydow said the effects of Apple's privacy measures hadn't yet appeared in the 2022 numbers — with total spend dropping across both iOS and Google Play — but was likely to have a much greater impact this year.
Despite the overall spending slowdown in 2022, there was still "more demand for mobile service than ever before," Sydow added. First-time app downloads grew 11% to 255 billion, Data.ai said, while hours spent in apps climbed 9% to a record 4.1 trillion.
Source:
CNBC