Uncategorized
Twitter Rival 'T2' Raises Its First Outside Funding, $1.1M from a Group of High-profile Angels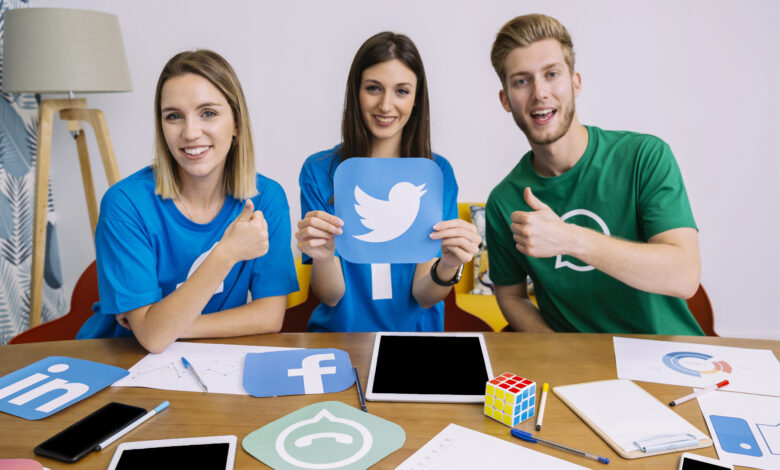 It hasn't decided on a name, it's still on the hunt to fill some important roles and its early alpha has less than 100 users as of today. But, riding the wave of interest in the current state of Twitter, a startup hoping to disrupt it has raised $1.1 million in funding. T2, the project being led by Gabor Cselle, has closed its first outside investment from a group of angels that includes Bradley Horowitz, Rich Miner and the former CEO of Wikipedia, Katherine Maher.
Cselle himself has founded and sold startups to Twitter and Google, and he spent a number of years at both companies building products. In recent times, he has also been a popular presence on Twitter on subjects like building companies and products. His track record shows in the list of people who have pitched in money to back him and his latest efforts.
Horowitz, a seasoned exec at Google, has led and built a number of products there (including some ill-fated social efforts like Google+); he also wrote the first check for Slack. Miner is one of the co-creators of Android and also helped build out the powerhouse that is Google Ventures (now known as GV).
Others in this early seed round — 17 in all — include Kayak's Paul English, Hubspot's Dharmesh Shah, Twitter's ex-engineering director Vijay Pandurangan, Mercury CEO Immad Akhund, Paul Lambert (an ex-Twitter, ex-Google director), Jackie Bernhelm (a director of Area 120 at Google), Coco Mao of OpenArt.ai, Yelp's ex-SVP of engineering Michael Stoppelman, Brian McCullough of the Techmeme Ride Home Podcast via his Ride Home Fund (independent of Techmeme), the ex-product lead of Twitter's consumer division Jeff Seibert, YC partner Jared Friedman, the former head of news partnerships at Google Natalie Gross, Squarespace's Janani SriGuha, and CEO and co-founder of Byteboard Sargun Kaur.
T2, to be clear, is not the company's final name.
It is the working title for the startup and its new service. That service had a somewhat unlikely beginning. It started life as a series of Cselle's Tweets, where he thought aloud about the missed opportunity at Twitter in the wake of Musk's takeover. Those eventually evolved into statements (Tweets) about what Caselle saw as a prime opportunity to build on that potential. Those then became his battle call, and he launched the T2 effort in earnest last November.
Since that early public commitment, T2, based out of the Bay Area, has launched a very early-stage closed alpha. It has already brought together a staff of seven, including some Twitter alums like Cselle himself. He tells me the plan is to use the funding both to continue hiring in a range of roles, some of which are pretty big — he's in the market for a CTO — and to continue developing the product and the concept behind it.
That concept is less set in stone than you might think. Speaking to Cselle, the idea with T2, he said, is to create a "familiar place that is very close to the original."
But what version of "the original" he means is still up in the air, since Twitter has shifted quite a lot over the years, and T2 is being selective on what it's prioritizing to build and what it might leave out altogether. (For one thing, the character count on the "original" Twitter was 140 characters. In the purple-hued T2 it's 280.)
The overriding aim seems to encourage use of T2 by making it as easy as possible to use, and the route to that ease is coming from tapping into familiarity. The hope is that activity will breed conversations and connections. "In consumer social, it's all about the community," said Cselle.
There is probably a key critical mass that it will need to reach, too. Right now, there are still less than 100 people in this early version. But Cselle tells me that the sign-up list is in the region of tens of thousands already, and it wants to onboard more of them.
"We have a product and we are going as quickly as possible," he said.
Growth will be intrinsically connected not just to T2 understanding whether it has something here worth building and the makings of that community, but to it raising more money. He told me that he's already having early conversations with VCs and other institutional investors. But they will be unlikely to back T2 until it reaches some milestones.
Specifically the metrics they are looking for are 5,000 active users.
In the meantime while the product is being developed, there is a second track of messaging happening over a publicly accessible Google Spreadsheet, titled "What Would It Take To Build Another Twitter." which not only is meant to steer the effort (Twitter is the north star) but to serve as a kind of out-in-the-open brainstorm for Cselle and his team and those watching.
(If the world is roughly divided into people who like to write out plans/put things into forms and lists; and those who do not; Cselle is in the former category. "I plan family vacations in spreadsheets," he told me.)
T2 may be one of the first to close (modest) funding in the wave of services out there, established and emerging, that are looking to dethrone Twitter, but it's not the only one that will be looking to capitalize on the situation. Among them, Spill, founded by Twitter alums, is also looking to raise some $1.3 million; Post, already well backed, is looking to raise more at a $250 million valuation.
The big questions for T2, or whatever it will be eventually called, will be the same faced by other would-be competitors. Will Twitter face a sustained exodus of users and will it be to another product similar to it or something else entirely?
Source:
TechCrunch